Size & Fit Guide Carhartt Shirts & Sweatshirts Wmns
Size Chart
Note: If your measurement falls between sizes, buy the larger size.

Units are expressed in inches and reflect general body dimensions. Measurements are approximate.

 
BUST
WAIST
HIP (SEAT)

X-SMALL

0 - 2

33
27
36

SMALL

4 - 6

34 - 35
28 - 29
37 - 38

MEDIUM

8 - 10

36 - 37
30 - 31
39 - 40

LARGE

12 - 14

38½ - 40
32½ - 34
41½ - 43

XL

16 - 18

41½ - 43½
35¾ - 38
44½ - 46½

2XL

20

45½ - 47½
40¼ - 42½
48½ - 50½

1X PLUS

16 - 18

44 - 46
38¾ - 40¾
46½ - 48½

2X PLUS

20 - 22

48 - 50
42¾ - 44¾
50½ - 52½

3X PLUS

24 - 26

52 - 54
46¾ - 48¾
54½ - 56½
Women's Shirts & Sweatshirts
Relaxed Fit:
Allows the most ease over body
Subtle shape for maximum range of motion Original Fit
Original Fit:
Roomy for a comfortable fit
Allows for maximum range of movement
How to Measure
Note: For best results measure over your undergarments. Use a cloth measuring tape.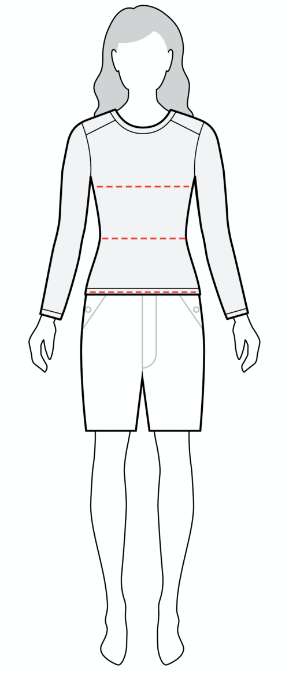 Chest:
Measure just under arms and across shoulder blades holding the tape firm and level. If your chest falls between sizes, order the next size up.
Natural Waist:
Bend side to side and find the natural bend in your body; this is your natural waist. Note: It may not be the smallest point.
Hips:
Measure the fullest part of your hips, approximately 8" below the natural waist.